Our Services
A relationship with RPC Homes begins well before construction and extends long past the home's completion. We take special care to build a home that reflects your lifestyle and individual taste. We can design a new home with you or work with your existing plans while incorporating cost-effective design ideas.
RPC Homes has established a network of quality industry professionals in the area. We go above and beyond, providing services that many other builders do not offer. For example, each RPC-built home includes 10 hours of decorating and planning consulting from interior decorator Donna Bezanson. Bezanson applies her 20+ years of experience to help determine cabinetry colors and styles, carpentry, paint colors, and more. She provides fabric swatches and color samples to make decision-making much easier and less stressful for the buyer. You can rely on RPC Homes to manage your project in partnership with the best of the best to give you a place you can call home for years to come.
RPC Homes also specializes in land development. We have a creative eye to fully develop a land's potential.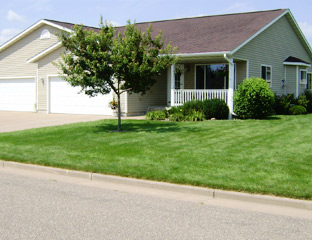 Learn More About Our Services